Program Overview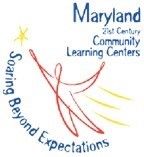 The ACE Academy is a culture-rich reading and creative arts after school program for 1st through 5th grade students located at two housing communities in southern Montgomery County-- Essex House in Takoma Park and Park Montgomery in Silver Spring. This unique program addresses the needs of a growing population of African and immigrant families with a focus on writing, reading fluency, comprehension, and English language learning. ACE Academy participants will discover new ways of connecting with their former and adopted cultures through a variety of arts enrichment experiences including participation in classes in West African drumming and dance, basket weaving, sculpture, and traditional African tales. Parents will also receive free access to skill-building supports including computer classes, English literacy, job circles and supporting school success.
The program is set to begin on December 14th, 2015 and will run until June 17th, 2015. The program will run Monday - Thursday, (there is a chance that a Friday class will be added at a later date), beginning immediately after school lets out until 6:30PM. ACE Academy will follow the academic calendars in terms of closures, meaning that no school equals no academy. 
Kathy Stroup, Project Director ACE Academy, will be the main contact for ACE Academy and can be reached via email at:
kathy.stroup@collaborationcouncil.org or by phone at (301) 354-4916. 
The Collaboration Council does not discriminate in any of its programs, activities, and/or operations on the basis of race, color, religion (creed), gender, gender expression, age, national origin (ancestry), disability, marital status, sexual orientation, or military status.